We are pleased that you have found an item you like.
You are welcome to order your desired articles as a guest or registered customer when the minimum order value of 20 € has been reached.
Choose the correct country shop
Please select the country that corresponds to your delivery address in the online shop. E. g., orders on breuninger.com/nl/ can only be delivered to an address in the Netherlands.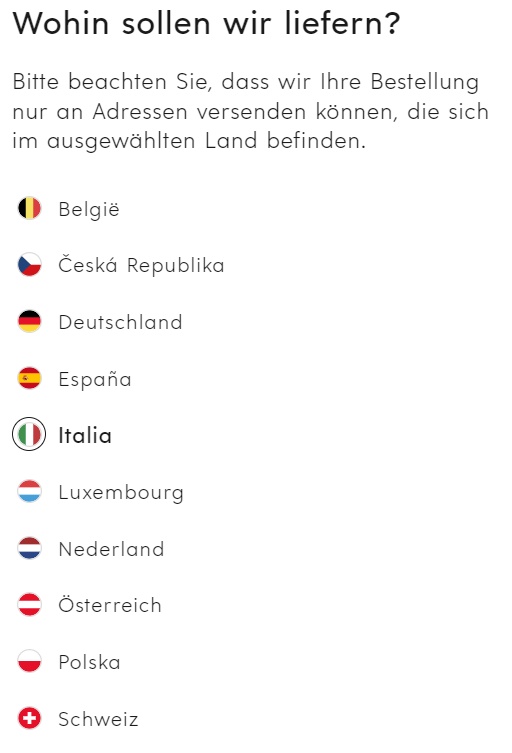 Select your desired item
Select the desired size and color of the item you want to buy and add it to your bag by clicking the "Add to cart" button.
Items can only be ordered in the online shop; ordering by phone or email is not possible.
What if the size or color I want is not available?
If the item you would like is sold out, you can be notified automatically as soon as it becomes available again.
Bag
In your shopping bag you will find an overview of all your items including the size, color and quantity that you have chosen for purchase.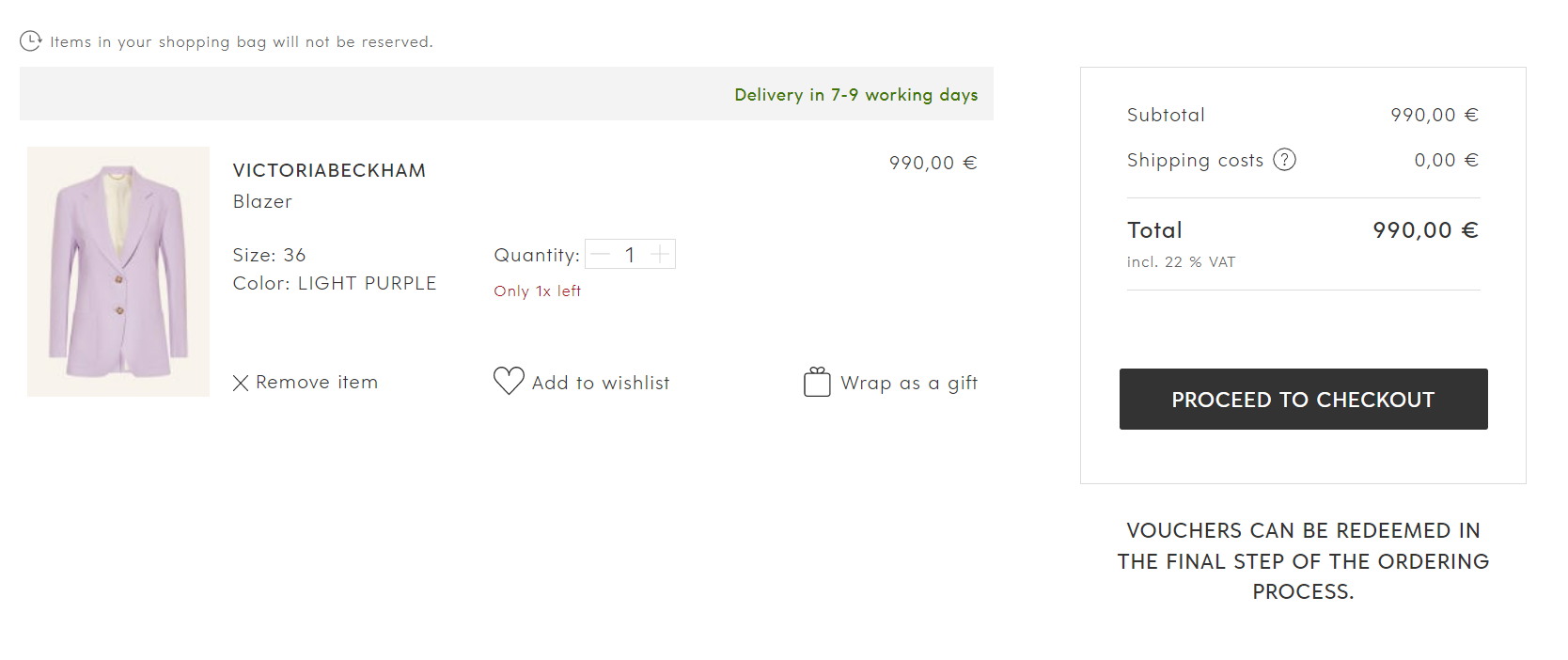 Please note that items in your bag cannot be reserved that there is a minimum order value of20 € in our online shop.
Enter details
Once you have finished shopping, click on the "Checkout" button in the shopping bag to complete your order.
You can now log in to your customer account with your login details, register for a new account, or order as a guest.
Enter your billing address and delivery address and then select one of the available payment methods.
Redeem voucher
If you would like to redeem a voucher, you can do this in the final order step before completing your purchase. Enter it into the "Enter voucher code" field and confirm by clicking the "Redeem" button. After successfully entering the voucher code, the total amount to be paid will be updated automatically.
Review order
In the last step of the order process, you can check all the details in the order overview and make any necessary corrections. You can complete the order by clicking the "Buy now" button.
What happens after I have placed an order?
As soon as we receive your order, we will send you an order confirmation by email.
What if you haven't received an order confirmation? This could be due to the following reasons.
Have you changed your mind? Retrospective changes to already completed orders are unfortunately not possible for technical reasons. However, you may still be able to cancel your order.
As soon as your order has left our logistics center, we will email you a shipping confirmation with a tracking link. You will also receive a separate email with your online invoice for the order.
If you are registered in our online shop, you can also view the current status of your order at any time in your customer account under "Orders", and enjoy the many other advantages of registration.