The sizes listed in our online shop are based on European or international sizes.
Because Italian sizes vary, we created a size chart to make things easier for you.
This is available for items in the product ranges "Women's Clothing" and "Women's Lingerie & Swimwear" when you click the link "size chart" above the European size selection.

The size chart will help you to easily find the equivalent Italian size so that you can order your desired article in the correct size.
For clothing, lingerie and swimwear, the size chart will let you see which size you should order in the online shop so that you receive the item in your usual Italian size.
In this example, it would be size EU 36 if your usual size in Italy is 42.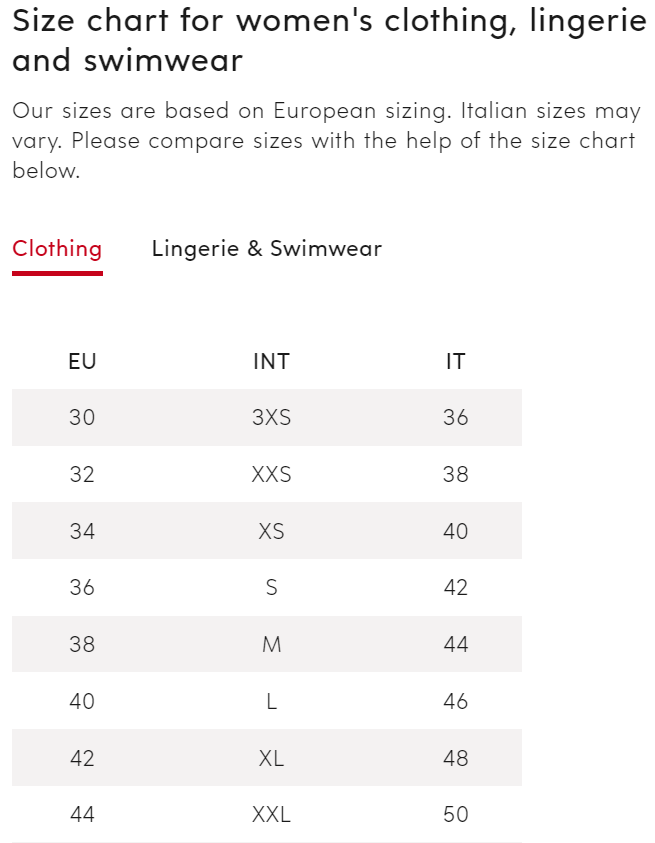 If you want to filter our product catalog according to certain parameters (e.g. size, color, material), the size chart will also be available to make your search easier.